Just the Facts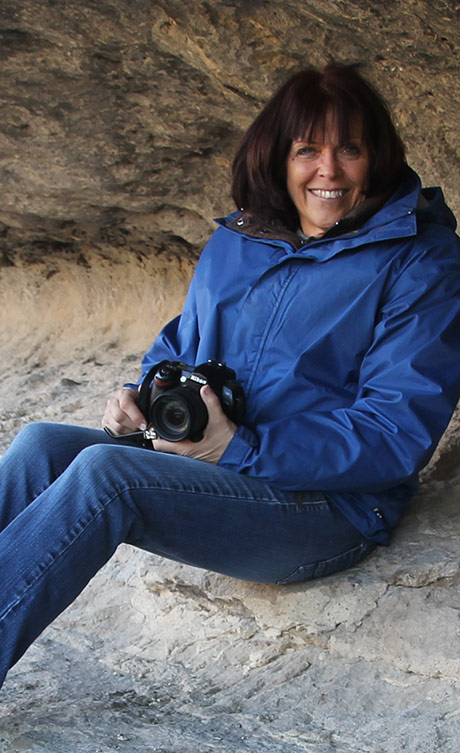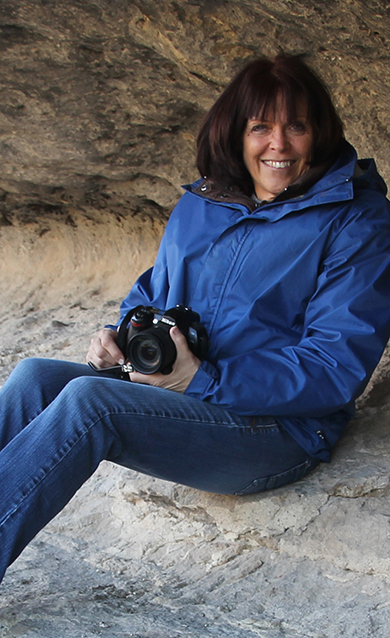 Web, Design & Marketing
Front-end web designer &
Programmer
Art Director
Graphic Designer
Illustrator
Photographer
Copy & science writer
Educator
Employment History
Nov. 2014 to present
Web and Print Designer at The University of Texas at Austin.
Feb. 2008 to Nov. 2014
Webmaster for the Department of Mechanical Engineering at The University of Texas at Austin. Duties include designing, maintaining, writing 40-50 news stories a year, coding, photographing, producing video and illustrating content for the department's web site, shooting event and portrait photography, producing a quarterly e-newsletter, maintaining intranet blogs, producing online forms and surveys, setting up departmental social networking presence, making Open Scholar (an academic Drupal installation) sites for faculty, working with the Cockrell School of Engineering on departmental design concerns, and writing, designing and managing the print production of collateral brochures for the department.
High points: We increased the number of graduate applications from 600 in 2008, to 800 in 2009 to 1100+ in 2010-14, while steadily increasing the quality of undergraduate and graduate applicants. Approximately 35% of graduate prospects cited the departmental web site as the primary reason for applying to the department. In 2013, our U.S. News and World Report ranking of the graduate program went from 13th to 10th. The campaign to recruit more women (35 in 5) increased the percent of female freshmen 4.5% in the first year, while also landing numerous grants and awards in the millions of dollars.
Jan. 05 to Feb. 2008
Technical Writer and Editor III, Computer Sciences Department at The University of Texas at Austin. Duties include web site design and editing, Office of External Affairs (OEA) site maintenance and editing, writing and producing department spotlights, writing and designing in-depth web articles on department research, printing and designing department posters and flyers, photography, producing department collateral (signage, plaques, marketing and recruitment materials), maintaining an index and posting technical reports, producing all print materials and web site for graduate recruitment event, and assisting with event coordination and the Friends of Computer Sciences program.
Prior Work Experience
Owned two design studios, Three A.D. Inc. and Grosvenor Design, with up to 6 employees. Served in multiple capacities: creative and art direction, account executive, business manager, illustrator and writer.
Creative Director: Skrudland Photo (a photofinishing company)
Adjunct instructor: ACC and Texas State. Taught interface design, concept advertising, typography, calligraphy, graphic design, magazine design, Photoshop, Illustrator, and Director (a program similar to Flash).
Clients: Ken Kahanek Master Builder, The Fort Phantom Foundation, Dabney Homes, IBM, Motorola, Freeport McMoRan, Legal Aid of Central Texas, Prime Medical, American Physicians Service Group, APS Financial, Dell, TNRCC, Texas Workforce Commission and Dobie Center.
Education
Memphis College of Art
B.F.A. Graphic Design (157 total hours)
University of Arizona
First two years, Graphic design
Continuing Education
University of Texas at Austin: Intro to Programming Concepts (Java), audit
Self Study & informal Continuing Education:
Accessibility training (WAI-ARIA)
OWASP security training
Responsive design
Drupal and Wordpress
iModules (HTML email client)
Search Engine Optimization
JavaScript & jQuery
PHP, HTML5, CSS2 CSS3
Marketing universities with social media
How to shoot, caption and edit video
Portrait photography with natural light
Portrait photography with studio lighting
Project management courses
Flash, Unix & Filemaker Pro
Advanced Photoshop techniques
Awards
19 industry awards for print and web design before working at UT
This page was last modified on: .